Alexander of Gaza, Romulus (subdeacon) of Diopolis, Paesis (Pausis), Alexander of Kemet, Agapius, and Dionysius— beheaded after declaring their Christianity. In Palestine, 306 A.D.
---
---
---
---
More Saints
---
---
Saint Feast Days by Month
---
---
---
---
Anicetus was a Syrian from Emesa. He became pope about 155 and actively opposed Marcionism and Gnosticism. His pontificate saw the appearance of the controversy between East and West over the date of ... continue reading
More Saint of the Day
---
---
In the fourth century appeared a Greek religious romance on the Loves of Cecilia and Valerian, written, like those of Chrysanthus and Daria, Julian and Basilissa, in glorification of the virginal life, and with the purpose of taking the place of the sensual romances of ... continue reading
More Female Saints
---
---
---
---
St. Michael the Archangel - Feast day - September 29th The name Michael signifies "Who is like to God?" and was the warcry of the good angels in the battle fought in heaven against satan and his followers. Holy Scripture describes St. Michael as "one of the chief ... continue reading
---
The name Gabriel means "man of God," or "God has shown himself mighty." It appears first in the prophesies of Daniel in the Old Testament. The angel announced to Daniel the prophecy of the seventy weeks. His name also occurs in the apocryphal book of Henoch. He was the ... continue reading
---
---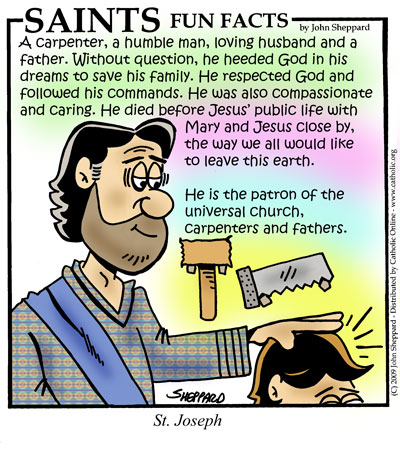 Everything we know about the husband of Mary and the foster father of Jesus comes from Scripture and that has seemed too little for those who made up legends about him. We know he was a ... continue reading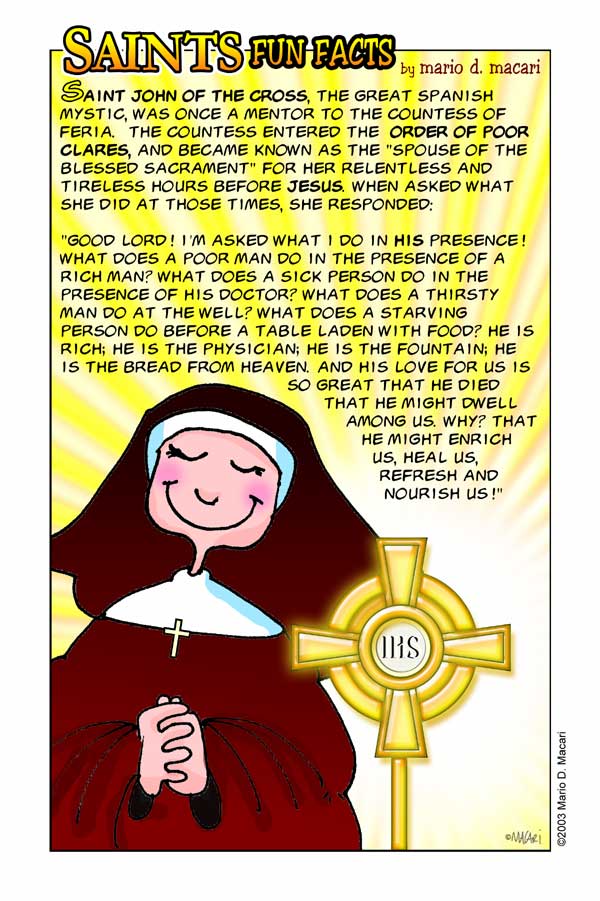 Born in Spain in 1542, John learned the importance of self-sacrificing love from his parents. His father gave up wealth, status, and comfort when he married a weaver's daughter and was disowned by ... continue reading
---
More Saints
---
By Rev. Peter M. J. Stravinskas, Ph.D., S.T.D.
This model of Christian manliness recommends himself to us not for any strange or exciting things he did (because he really didn't) but for the daily listening to and heeding the voice of Almighty God - in the home, in the synagogue and Temple, in the ... continue reading
More Christian Saints & Heroes
More Christian Saints & Heroes
---