St. Addal
Feastday:
August 5
Died: 180
A disciple of Christ sent by St. Thomas to the court of King Abgar the Black, the second century Osroene ruler. Legendary accounts claim Abgar wrote to Christ asking Jesus to cure him of an intolerable and incurable illness. Abgar's court was in Edessa in Asia Minor (modern Turkey). Addal cured Abgar and converted the king and his people to the faith. One of these was Addai, who became Addal's successor. Addal is also supposed to have sent another disciple, Man, to various sites along the Tigris River. It is known that Addal did missionary work around Edessa toward the end of the second century. Both Addal and Man have been venerated in the Syrian and Persian churches since that era. Addal is recorded as a martyr for the faith.
Learn interesting facts and tidbits about the beloved St. Patrick.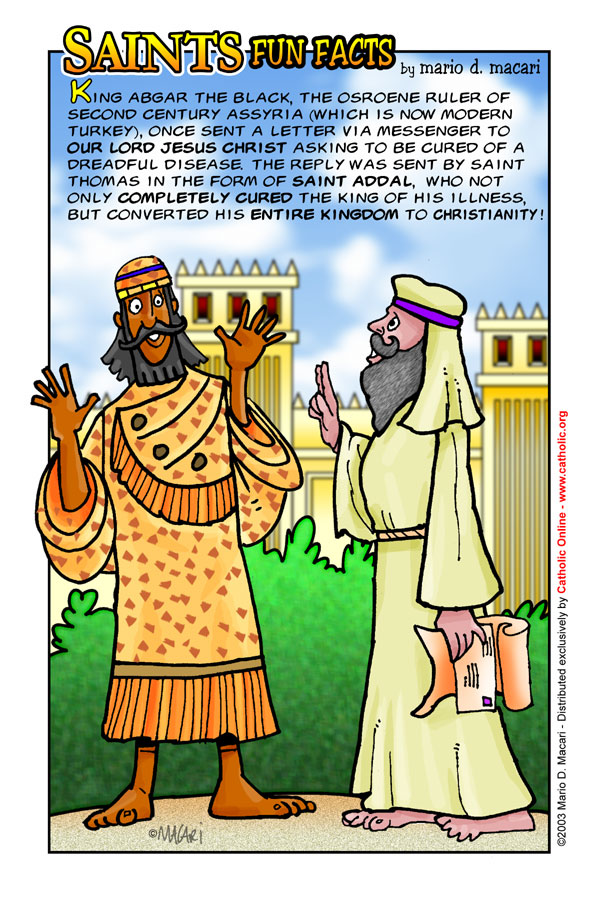 Rate This Saint
Leave a Comment
Catholic Online offers the largest searchable database of Catholic Saints on the internet.
---
---
---
---
St. Constantine
March 11: Constantine was king of Cornwall. Unreliable tradition has him ... Read More
---
---
---
God's Bucket List: Heaven's Surefire Way to Happiness in This LifeandBeyond Read More
---
"Decade Chaplet" by Catholic Bling
This won't fit well as a bracelet, it's really a beautiful chaplet. ... Read More