confessor. I was born in Tuwa, Kemet, and lived at Mt. Ansina. My disciple was Barakial. I was a friend of Psoi. 4 Oct. in the Coptic Calendar.
---
---
---
---
More Saints
---
---
Saint Feast Days by Month
---
---
---
---
Pictures of St. George usually show him killing a dragon to rescue a beautiful lady. The dragon stands for wickedness. The lady stands for God's holy truth. St. George was a brave martyr who was ... continue reading
More Saint of the Day
---
---
Saint Faustina was born Helena Kowalska in a small village west of Lodz, Poland on August 25, 1905. She was the third of ten children. When she was almost twenty, she entered the Congregation of the Sisters of Our Lady of Mercy, whose members devote themselves to the ... continue reading
More Female Saints
---
---
---
---
St. Michael the Archangel - Feast day - September 29th The name Michael signifies "Who is like to God?" and was the warcry of the good angels in the battle fought in heaven against satan and his followers. Holy Scripture describes St. Michael as "one of the chief ... continue reading
---
The name Gabriel means "man of God," or "God has shown himself mighty." It appears first in the prophesies of Daniel in the Old Testament. The angel announced to Daniel the prophecy of the seventy weeks. His name also occurs in the apocryphal book of Henoch. He was the ... continue reading
---
---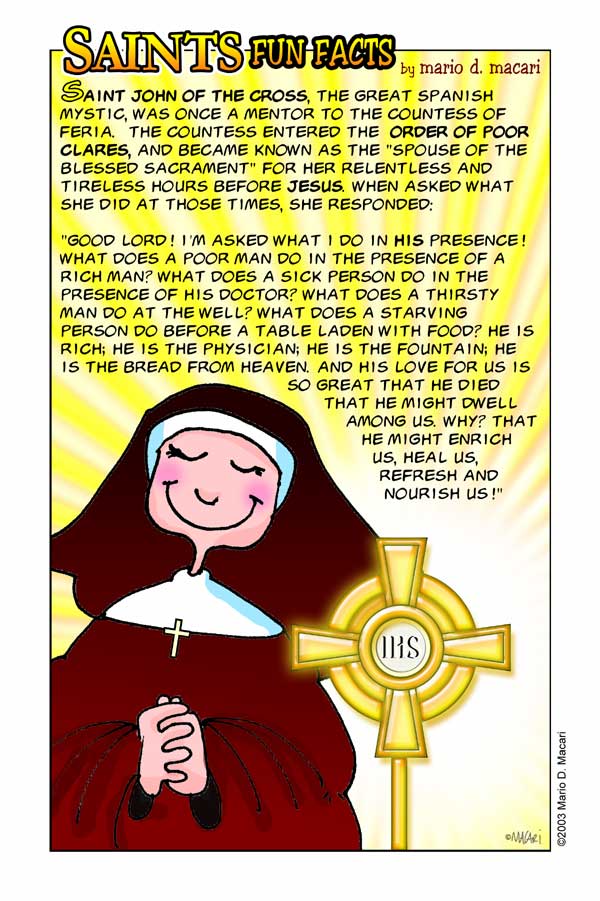 Born in Spain in 1542, John learned the importance of self-sacrificing love from his parents. His father gave up wealth, status, and comfort when he married a weaver's daughter and was disowned by ... continue reading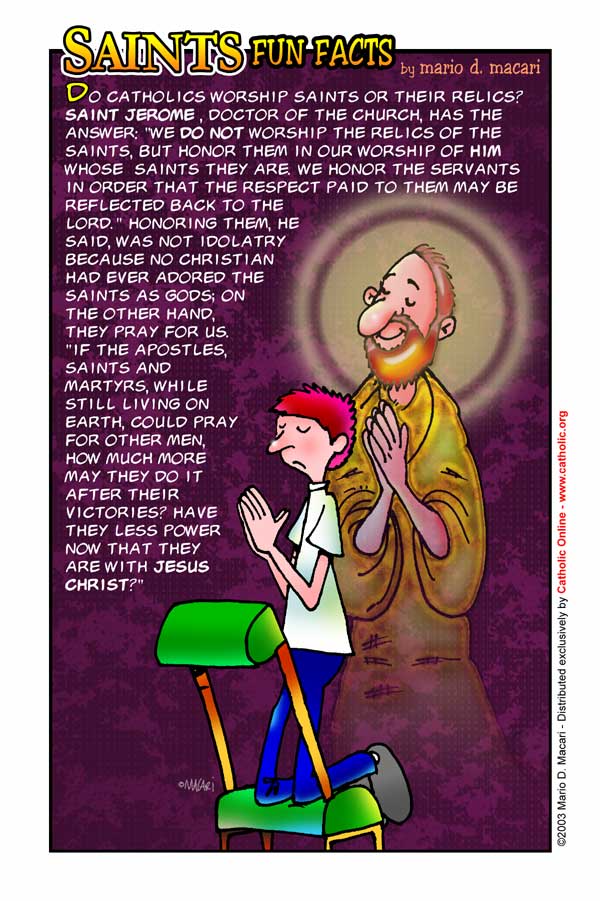 St. Jerome, who was born Eusebius Hieronymous Sophronius, was the most learned of the Fathers of the Western Church. He was born about the year 342 at Stridonius, a small town at the head of the ... continue reading
---
More Saints
---
By Rev. Peter M. J. Stravinskas, Ph.D., S.T.D.
This model of Christian manliness recommends himself to us not for any strange or exciting things he did (because he really didn't) but for the daily listening to and heeding the voice of Almighty God - in the home, in the synagogue and Temple, in the ... continue reading
More Christian Saints & Heroes
More Christian Saints & Heroes
---